For the final of the Young Creatives CdeC contest, Facebook and Doctors Without Borders challenged us. We have 48h to develop a
campaign which can make young people understand the forgotten conflicts.

We realized that our generation is the most socially committed in history. We worry about world issues, but as we think that we are not able to do anything, we don't do anything. We don't realice that we have the most important role. We can communicate and share. Because the only way for don't forget something is that we help to remember it. That's why we created the commercial that you can't skeep.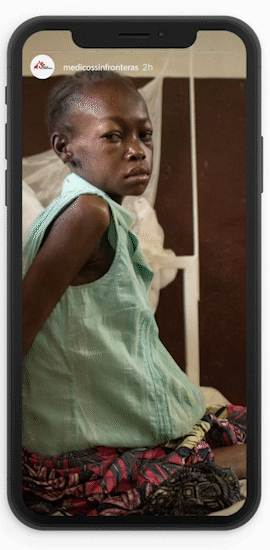 Txt: No matter how much you ignore it, it doesn't stop happening. There are currently more than 30 open conflicts in the world, and the only
way they are not forgotten is by helping to remember them. Share them.
With this idea we won the contest. The prize was to make the campaign for real. It was thirteen conflicts, so we made 30 different
commercials that were shared during thirteen days. As a result, we had more than 350 videos elaborated by Antiestático.

Creative team: Iratxe Reparaz & Libe Amunarriz
Client: Médicos sin fronteras & Facebook
Contact: Pepa Rojo
Production: Antiestatico